Brian D. Haas, MD, F.A.C.S.
Text Resizer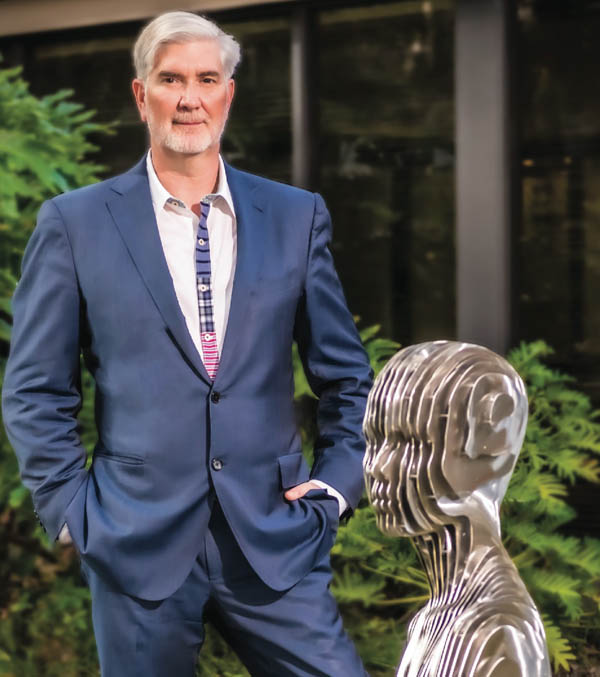 Experience Matters
To date, Dr. Haas has performed:
Over 15,000 eyelid surgeries
Over 7,000 cataract surgeries
Over 7,000 ophthalmic laser procedures
About Dr. Brian Haas
Brian D. Haas, MD, F.A.C.S strives to combine surgical excellence with an unwavering commitment to his patients. His focus is to deliver the best possible outcome for his patients. Every oculoplastic or eye surgery he performs is customized based on a thorough examination, detailed patient discussion, and advanced testing. His long list of loyal and satisfied patients is the result of that dedicated approach.
Dr. Haas spent six years in the United States Navy and was highly decorated for the excellent care he provided to fellow servicemen, servicewomen, and their families. While serving his country, he trained dozens of resident surgeons in the techniques of oculoplastic surgery and cataract surgery. He also served as the consulting ophthalmologist to the US Naval Academy, Quantico Marine Base, Dover Air Force Base, as well as the Supreme Court and Congress.
After his naval career, Dr. Haas showed the same passion and commitment to teaching overseas. Over the past 20 years, he has spent time teaching and providing patient care in countries all over the world including: Argentina, Cuba, Colombia, Italy, Ukraine, India, Cambodia, Egypt, Spain, and Switzerland.
In the United States, Dr. Haas has served on the teaching faculties of Bethesda Naval Hospital and the USF Medical School in Tampa. He is also an Associate Clinical Professor of Ophthalmology at UCF Medical School in Orlando. From 1999 to 2009 Dr. Haas served 5 consecutive terms as the department chairman of ophthalmology at Orlando Health. In 2012, he was selected by US News and World Report magazine as one of the top ophthalmologists in the country. For the past 6 years running, Dr. Haas has been selected to both lists by Orlando Magazine as "Best Ophthalmologist" in the Orlando area.
Dr. Haas has over 30 years of experience injecting Botox in over 15,000 patients and he was the first surgeon in Orlando to inject Restylane, the first approved facial filler in the US. He performs state-of-the-art laser-assisted cataract surgery and pioneered techniques in small incision cosmetic eyelid surgery for which he is known around the country. He regularly tops Google search lists for best cosmetic eyelid surgeon in Orlando.
In his spare time, Dr. Haas enjoys traveling, biking, kayaking, and learning the latest advancements in his field. In the last several years, Dr. Haas explored Myanmar, Sri Lanka, Rwanda, Namibia, and Indonesia, where he has experienced amazing natural and man-made wonders like Bagan, Cambodia, Bhatan, Borabodur, the Easter Festivities in Lalibela, and mountain gorillas in Rwanda National Park. When he isn't working or traveling, Dr. Haas enjoys relaxing at his wooded retreat near Asheville, North Carolina.
Relaxing in Slovenia

Dr. Brian Haas in Burma

Dr. Haas biking Glacier National Park

Dr. Brian Haas has performed over 15,000 eye cataract surgeries in Orlando

Dr. Brian Haas performing an eye exam

Dr. Haas performing femtosecond laser-assisted cataract surgery

Dr. Haas posing with his patient

Dr. Haas's Cabin in North Carolina

Dr. Haas at an ocular plastics conference in Copenhagen

Dr. Haas speaking at an eye surgery conference in Norway

Dr. Haas in Norway with his wife

Dr. Haas with his son

Dr. Haas in Burma with friend

Dr. Haas working in Burma

Dr. Haas playing in the world series of poker