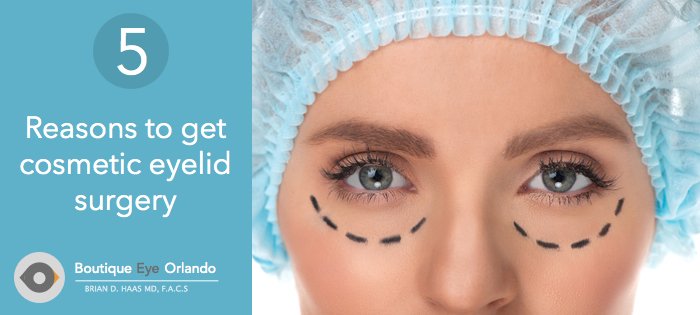 Orlando Eyelid Surgery (Blepharoplasty) – Boutique Eye Orlando
December 6, 2017
Best Cataract and Cosmetic Surgery in Orlando
July 17, 2018
DST (Double Suture Technique)
Dr. Haas performs the famous DST procedure developed in Japan, to create a better defined eyelid fold in Asian patients.
What is DST?
DST is a technique that was invented in 2001 by Dr. Akihiro Minami, a renowned plastic surgeon in Japan. Designed to be a minimally invasive procedure, DST does not require significant incisions to be made, hence does not leave behind significant scars on the patient's eyelids.
As such, DST has become quite a common technique that is used in Japan since its invention. A relatively simple procedure, it can take 30 to 40 minutes for both eyes.
How it DST performed?
Dr. Haas first makes 3 small punctures on the upper eyelid of each eye. Then, using a specific twisting technique, two sutures are passed through those punctures and twisted around each other four to five times. After minimal suturing, the double sutures are tied together to create a fold on the upper eyelid. The result of this procedure is that when the patient opens his or her eyes, the underbelly of the skin is pulled inwards, resulting in a natural looking crease.
Although a quick and often less painful method to obtaining double eyelids, non-incisional procedures are said to be less effective when compared to incisional ones, owing to its high suture suture breakage rate and results that can fade over time. However, studies have shown DST to be both a safe and durable procedure, with results lasting about five years or more. Besides that, the results are also reversible in case patients change their minds.
Is DST for everyone?
Although it can benefit everyone, it is however more suited to certain candidates, in particular, the younger generation who are below 40s.
On the other hand, DST is not suitable for those with problematic eyelids such as those with asymmetrical or sagging eyelids and/or a lot of fatty tissues around the eyelids. Candidates with these issue are usually advised to opt for the conventional blepharoplasty for the best results.