Ask Dr. Brian Haas…
June 3, 2015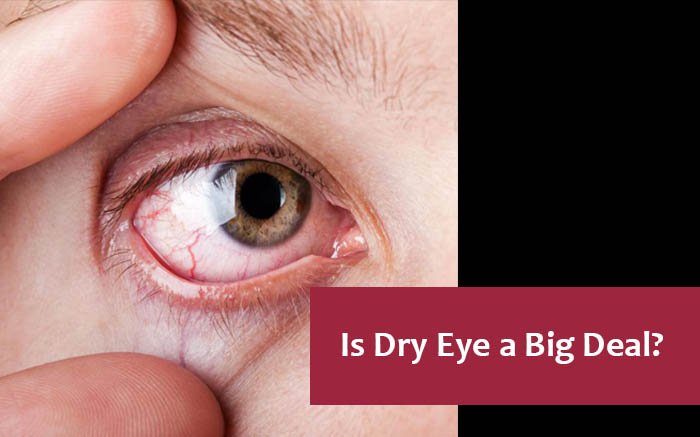 Is Dry Eye a Big Deal?
June 15, 2015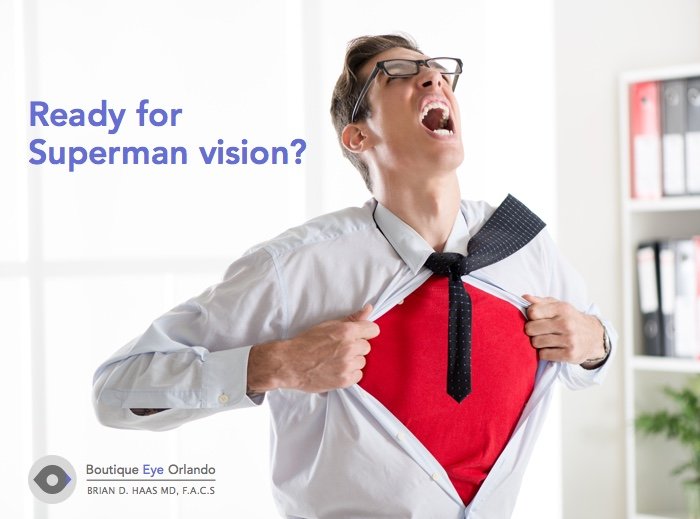 Have you ever wanted to see like Superman? 
That may be a reality sooner than you think.
Dr. Garth Webb took the web—and the world of optometry—by storm when he announced that he'd created a bionic lens.
Actually, he's created the Bionic Lens. This amazing prosthetic lens would give wearers three times better sight than 20/20. For you mathematicians out there, that would be 60/20 vision, and it would allow people who can't see an object ten feet away to clearly see it from 30 feet away.
The lens, like so many breakthrough innovations, was born of the inventor's own frustration.
At age 45 I had to struggle with reading glasses, which like most people, I found was a great insult. To this day, I curse my progressive glasses. I also wear contact lenses, which I also curse just about every day.
The process of implanting the device, according to Webb, would be exactly the same as traditional cataract surgery, so it would take just a few minutes to replace the eye's natural lens with the Bionic Lens. Once the new lens is in place, you'd basically have superhuman vision.
That's an exciting claim, and one that, if true, could make contacts and glasses obsolete.
Still, the future's still just a bit down the road. Clinical trials still have yet to take place, but if all goes well, the Bionic Lens could be available in Canada in as little as two years. If that happens, other governments, including the US, would obviously want to figure out a way to get it to market.
Claims like this often need to be taken with the proverbial grain of salt, but experts say this time may be different. Weill Cornell Medical College ophthalmologist Vincent DeLuise is one such expert.
"There's a lot of excitement about the Bionic Lens from very experienced surgeons who perhaps had some cynicism about this because they've seen things not work in the past. They think that this might actually work," DeLuise said in an interview with CBC.
Be sure that Dr. Brian Haas will be one of the first surgeons to practice when the Bionic Lens hits the market. 
If you want to know more about the Bionic Lens, a bit of googling will help (you'll find articles of all sorts, from Time's This Bionic Lens Could Give Everybody Perfect Vision to OptiBoard's So Long to Glasses, Contacts, and Laser?.
New breakthroughs don't come along every day, but the science of vision is on a roll lately.