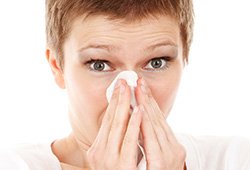 Dry Eye vs. Allergies
April 24, 2019

May is Healthy Vision Month!
May 6, 2019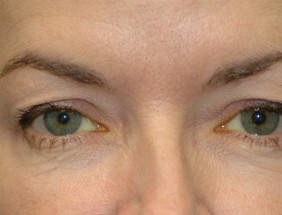 The Effects of Droopy Eyelids on Peripheral Vision
Eyelid surgery is formally known as Blepharoplasty. Most know of this as a beneficial cosmetic procedure. Although most eyelid surgery cases performed today are primarily focused on improving a person's appearance, Functional Blepharoplasty is done to improve one's field of vision! Droopy, heavy eyelids may make your face look tired. However, they may also be blocking your peripheral vision. Many people fail to realize there's more to eyelid surgery than meets the eye.
What is Ptosis?
Those with severe ptosis, a drooping or falling of the upper eyelid, may have developed it from other conditions or simply from aging. Either way, the drooping of the upper eyelid(s) can become so severe that tissue hangs over the lash line and obstructs clear vision. Therefore, eyelid surgery then becomes medically necessary if the eyelid is drooping low enough to impair your vision for driving or other visual tasks. A simple consultation with your oculoplastic surgeon where an observation of the eyelid tissue and positioning is performed, along with a visual field test, can determine if a person is a good candidate for functional blepharoplasty.
Finding the Right Surgeon
Functional Blepharoplasty is a common procedure that board-certified ophthalmologists can perform. However, it is recommended to seek an oculoplastic surgeon as they are experienced ophthalmologists who have also received training in plastic surgery of the tissues around the eye. Therefore, they better understand the balance of performing cosmetic or reconstructive surgery while maintaining the function of the eyes. Their limited focus on the eye means they are highly knowledgeable and skilled in dealing with the eye. Since there are unique potential side effects that need to be well-understood, an oculoplastic surgeon is your optimal resource for this surgery.
The Procedure
Your surgeon will perform a functional blepharoplasty on the upper eyelids by removing excess tissue from your visual field. This outpatient procedure involves mild sedation and local anesthetic. Throughout the entire procedure, your oculoplastic surgeon will monitor symmetry closely to ensure both a functional aesthetically pleasing outcome.
Think you may be a candidate for functional blepharoplasty? Schedule a consultation with Dr. Brian Haas at Boutique Eye Orlando.