Dr. Haas voted as Top Doc by Orlando Life Magazine
August 20, 2014
The top 5 things to look for in an Orlando eye doctor
October 13, 2014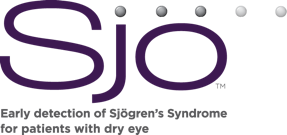 Most patients that suffer from dry eyes go years without fully understanding why their body is not creating enough tears.
A new breakthrough test is now available that could link your case of dry eyes to an autoimmune disease called Sjögren's syndrome. Dr. Brian D. Haas at Boutique Eye Orlando is now offering a simple test that could detect early signs of the disease.
What is Sjögren's Syndrome 
Sjögren's syndrome is an autoimmune disease in which the patients white blood cells attack moisture producing glands, thus causing dry eyes, dry mouth and inflammation throughout parts of the body.
The Sjogren's Syndrome Foundation estimates that as many as 4 million U.S. residents have the disease, and about 90% are women.
Professional tennis great Venus Williams was diagnosed with the disease in 2011.
Symptoms 
The most common symptoms are persistent dry eyes and/or mouth. For as many as 1 in 10 people with dry eyes, their symptoms could be a sign of Sjögren's syndrome. An early diagnose will allow you doctor to better treat the disease.

How is the test conducted? 
In the past, detection of the disease was extremely difficult. In some cases, it took years to properly diagnosis.
Boutique Eye Orlando is now testing patients with the Sjö™ test. 
Sjö™ is an advanced diagnostic test now available to help your eye doctor determine whether or not you may have Sjögren's syndrome. Sjö™ incorporates new biomarkers that provide increased accuracy over prior testing methods. Patients that may be experiencing dry eye symptoms can conduct a quick test and potentially detect early stages of the syndrome. The test is conducted by taking a very small blood sample from a finger prick.
Schedule a Test
If you suffer from dry eyes, you might want to take advantage of this test and schedule an appointment with Dr. Haas. It's always better to know than to not.
ABOUT DR. BRIAN HAAS
Dr. Haas as has served on the teaching faculties of Bethesda Naval Hospital and the USF Medical School in Tampa. Currently, he is an Associate Professor of Ophthalmology at UCF Medical School in Orlando. From 1999 to 2009 Dr Haas served 5 consecutive terms as the department chairman of ophthalmology at Orlando Health. In 2012 he was selected by US News and World Report magazine as one of the top ophthalmologists in the country.