Diabetic eye screenings at Boutique Eye Orlando
February 9, 2015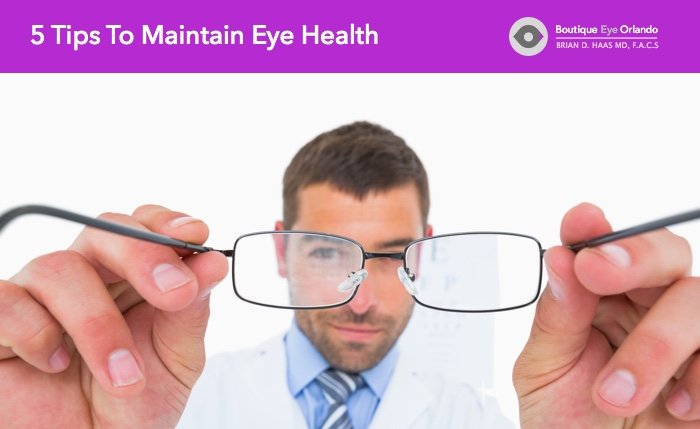 23 Questions to Ask Your Cosmetic Eye Surgeon Before a Procedure
February 20, 2015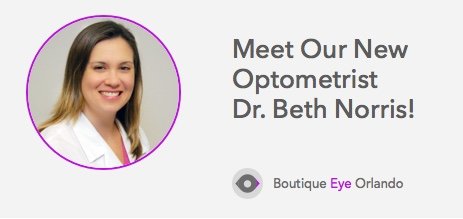 Boutique Eye Orlando is pleased to introduce, Beth Norris, as the optometrist at the practice. Dr. Norris specializes in contact lens fittings and glasses prescriptions. She sees patients of all ages from five years old and beyond.
She is comfortable diagnosing a multitude of medical conditions such:
conjunctivitis, keratoconus, glaucoma, macular degeneration, diabetic retinopathy, and cataracts.
If surgery is warranted for any condition she makes the proper referral to an ophthalmologist depending on what speciality is needed. Working in conjunction with Dr. Haas makes it easy for patients looking for a reputable surgeon to perform cataract surgery and lid or cosmetic procedures as well.
Prior to her arrival, Dr. Norris was working as a private ophthalmology practice, Orange Eye Centre in East Orlando. She returned to Orlando after completing optometry school at Nova Southeastern University in 2008 to begin her residency training in primary care with an emphasis in ocular disease at the Orlando Veterans Affairs Hospital and has been in Central Florida ever since. She earned her Bachelor of Science degree in Biology from the University of Central Florida before attending Nova Southeastern University to complete her Doctorate of Optometry degree.
Dr. Norris is married to her husband, Greg who works at their alma mater, UCF. Go Knights, Charge on! The family grey win March of 2014 with the addition on their first child, Andrew. They are proud pet owners of a Labrador retriever mix named Lucy and a beautiful gray Russian blue cat named Olivia. When not at work, Dr. Norris enjoys spending time with her family and friends, going to the beach and reading.
Make your next eye exam with Dr. Norris today!