Dr. Haas voted as Top Doc by Orlando Life Magazine
August 20, 2014
Six Myths About Botox
October 22, 2014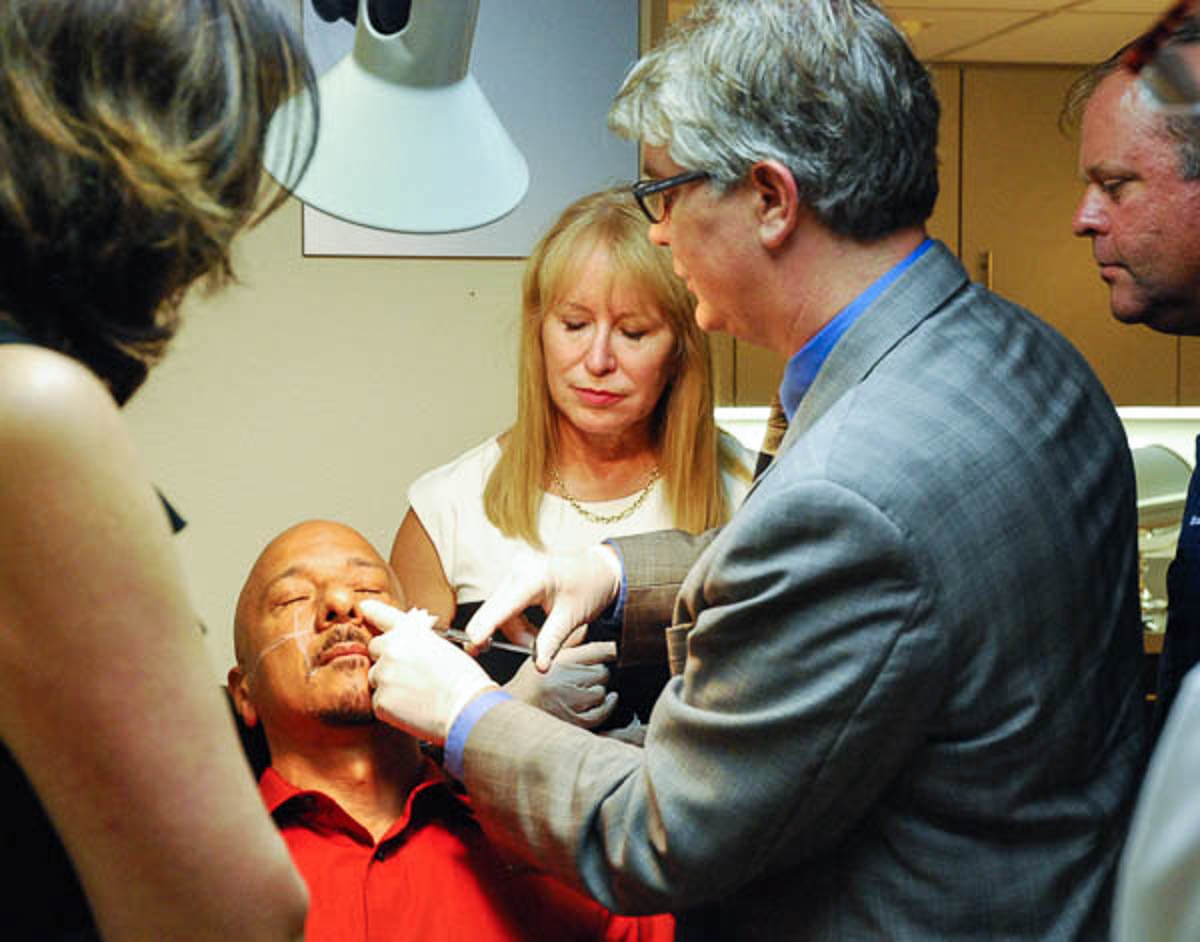 This month, Dr. Brian Haas (oculoplastic specialist and surgeon) conducted a training session with several doctors on how to properly use JUVÉDERM VOLUMA™ fillers. Here he is working on our very own technician Miguel.

What is JUVÉDERM VOLUMA™ XC?
JUVÉDERM VOLUMA™ is an injectable gel that instantly adds volume to the cheek area and reduces wrinkles and folds around the nose and mouth area. It is the first and only filler approved by the FDA and is clinically proven to last up to 2 years.
Why I might need it? 
As we age, we naturally lose volume in our cheeks. Juvéderm Voluma restores the volume in 3 areas of the cheek.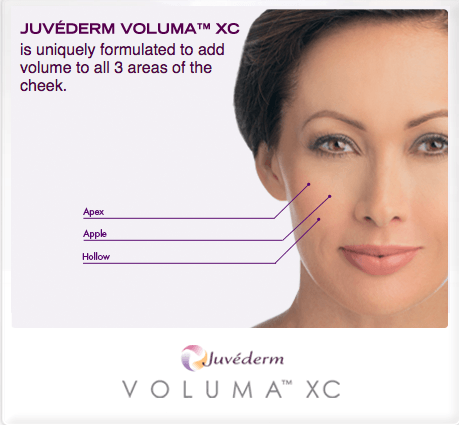 The goal is to give patients a more youthful appearance by restoring volume below the eyes and in the cheeks.
What are the side effects? 
Most side effects are mild. Most patients return to work the same day.
If you're interested in finding out if JUVÉDERM VOLUMA is right for you, schedule a consultation with Dr. Haas.
ABOUT DR. BRIAN HAAS
Dr. Haas as has served on the teaching faculties of Bethesda Naval Hospital and the USF Medical School in Tampa. Currently, he is an Associate Professor of Ophthalmology at UCF Medical School in Orlando. From 1999 to 2009 Dr Haas served 5 consecutive terms as the department chairman of ophthalmology at Orlando Health. In 2012 he was selected by US News and World Report magazine as one of the top ophthalmologists in the country.