5 Reasons Why Men Get Blepharoplasty
November 20, 2014
The New CATALYS® Precision Cataract Laser System becomes available in Orlando
January 18, 2015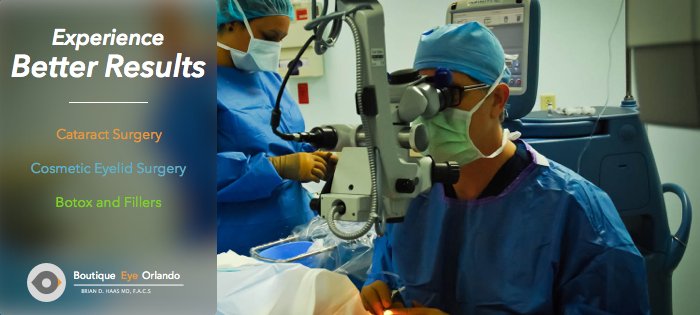 Better results only comes from meticulous technique by experienced surgeons.
What is expertise?
The lathe is an incredible piece of machinery. It's used to create intricate pieces of wood, metal, even glass. In the hands of a craftsmen, lathes can be used to create masterpieces.
Watchmakers use the lathe to create the tiny but sturdy components that go into making a modern watch. Watching such craftsmen work, it's easy to see how much time they've dedicated to their craft.
Now, imagine the lathe in the hands of an amateur. Not only do inexperienced hands make dramatically inferior products, they could also do serious damage in the process.
The same goes for eyelid surgery and blepharoplasty. Developments in technology have made the blepharoplasty and cataract surgery safer and more precise, but like any technology, the best results come from the hands of experience.
What to look out for?
Many new surgeons will try and use marketing to focus the message on the technology. But technology alone doesn't replace experience.
It's not a one-size-fits all approach. Each patient is unique, and requires a technique that takes into account the individuals' needs and desired outcome.
What to look for?
Ask how many procedures the surgeon has conducted. Read testimonials and don't be afraid to ask for referrals. Find out if he/she is a peer reviewed respected doctor.
Trust the expert.
Expertise is more than utilizing the latest technology. Expertise is using the best possible combination of skill, technology, and technique. And no one in the Orlando area exemplifies surgical expertise quite like Dr. Brian Haas at Boutique Eye Orlanado.
When you trust your eyes to a physician, don't leave anything to chance. Admire the technology, but trust the experience. Call us to find out what our experience can do for you 407-841-1490.