Functional Botox
August 30, 2019
JUVÉDERM® Ultra XC at Boutique Eye Orlando
February 2, 2020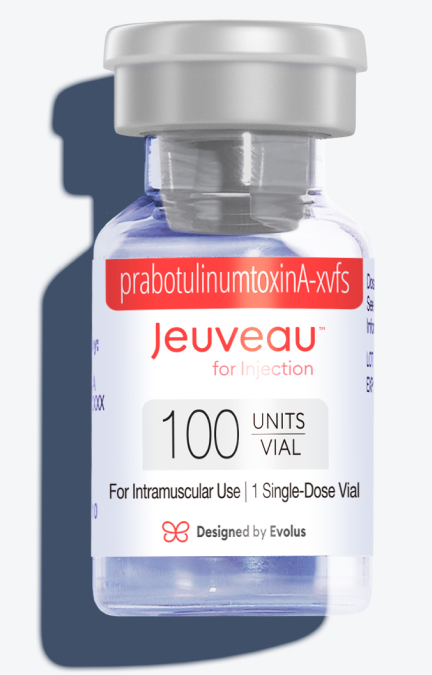 Say Hello to Jeuveau! #NewTox
We're excited to be introducing the latest in the lineup of neuromodulars for facial wrinkles. Jeuveau by Evolus (first introduced as #Newtox) is the newest, FDA-approved, purified form of botulinum toxin, an alternative to Botox. It is an injectable treatment that is used to temporarily improve the appearance of moderate to severe frown lines in adults. When injected, the medicine prevents your nerves from telling your facial muscles to flex – allowing you to say "bye-bye" to your frown lines! Based on several long-term case studies, patients receive an average of 3 treatments over the course of 1 year.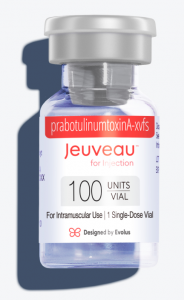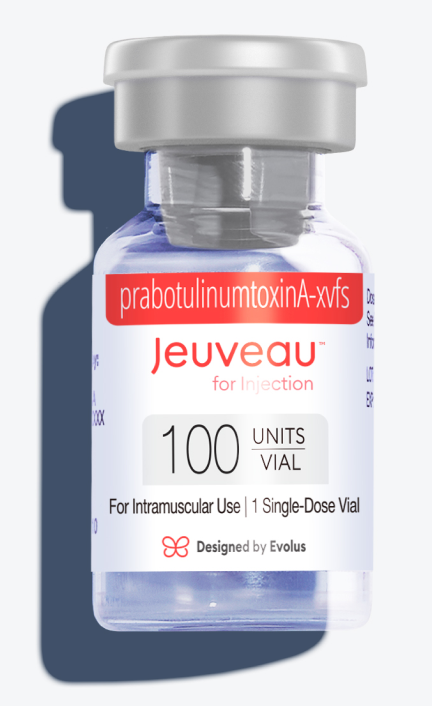 Our preliminary experience with this product has been outstanding! Providing patients with quick, long-lasting results. Many patients are now asking for it.
Don't just take our word for it – take a look at these before-and-after photos of patients before Jeuveau and 30 days after.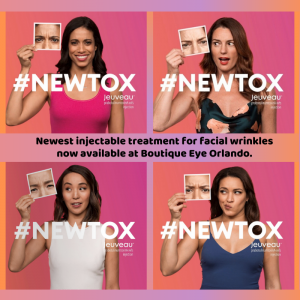 If this is your first time considering a cosmetic treatment for your frown lines, you may be a little nervous, and that's okay! Cosmetic treatments such as botulinum toxin injection are generally safe. However, the most commonly reported side effects in clinical trials include headache, eyelid drooping, and increased white blood cell count. Prior to receiving your treatment, you will schedule a consultation with Dr. Haas, where he will review your medical history and determine if you are a good candidate for Jeuveau. As an experienced physician who has been giving cosmetic injections for over thirty years, his results are AMAZING!
Easily remembered as the name that rhymes with hello, "Jeuveau" comes from the French word "nouveau," which means new or modern. Although we may not be able to take you on a trip to Paris, we can certainly bring you the new aesthetic treatment you deserve.
Ready to say, "thanks, but no, thanks," to your frown lines?
Call (407) 841-1490 to schedule your next cosmetic consultation with Dr. Haas.