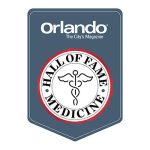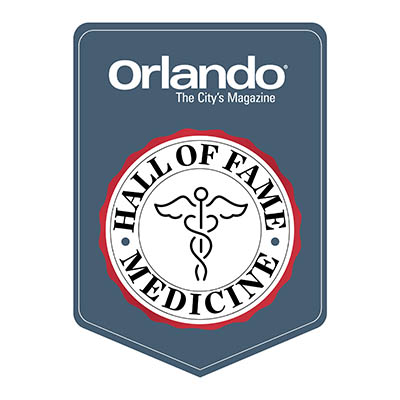 Orlando Magazine Hall of Fame
August 10, 2023
Unlocking the Power of Rejuvenation and Confidence: A Comprehensive Guide to Dr. Brian Haas's Exceptional Services
In today's post, we are excited to introduce you to the transformative world of cosmetic eyelid surgery, specifically focusing on Bilateral Upper Lid Extended Ptosis Surgery with Bilateral Lower Lid Blepharoplasty, a specialized procedure offered by the renowned Dr. Brian Haas at Boutique Eye Orlando.
At Boutique Eye Orlando, we understand the profound impact that rejuvenated eyes can have on your overall appearance and self-confidence. Dr. Haas, a distinguished oculoplastic surgeon, brings his exceptional skills, innovative techniques, and compassionate approach to help patients achieve their aesthetic goals. Let's delve into the details of these remarkable procedures and how they can enhance your natural beauty and vitality.

Understanding Bilateral Upper Lid Extended Ptosis Surgery:
Ptosis, commonly known as droopy eyelids, can not only obscure your vision but also make you appear tired and older than you feel. Dr. Haas specializes in Bilateral Upper Lid Extended Ptosis Surgery, a procedure designed to elevate the upper eyelids, restoring a youthful and alert appearance. By precisely addressing the underlying muscle weakness or drooping skin, Dr. Haas can provide you with eyelids that not only function optimally but also enhance your facial aesthetics significantly.
Exploring Bilateral Lower Lid Blepharoplasty:
Bilateral Lower Lid Blepharoplasty, another groundbreaking procedure offered by Dr. Haas, focuses on rejuvenating the lower eyelids. This surgery targets under-eye bags, excess skin, and puffiness, which can make you appear fatigued and older. Dr. Haas utilizes advanced techniques to create subtle yet impactful changes, ensuring natural-looking results that enhance your overall facial harmony.
Why Choose Boutique Eye Orlando for Your Eyelid Rejuvenation Journey:
1. Expertise and Experience: Dr. Brian Haas is a board-certified oculoplastic surgeon with years of specialized training and experience in cosmetic eyelid procedures. His expertise ensures safe and precise surgeries tailored to your unique needs.
2. Personalized Approach: At Boutique Eye Orlando, we prioritize individualized care. Dr. Haas conducts thorough consultations, understanding your concerns and goals to create a customized treatment plan that suits your lifestyle and desires.
3. Cutting-Edge Techniques: Dr. Haas employs the latest advancements in eyelid surgery techniques, ensuring optimal results with minimal downtime. His commitment to staying abreast of innovative approaches guarantees you the highest standard of care.
4. Compassionate Care: Under Dr. Haas's care, you can expect compassionate and attentive support throughout your journey. Our team is dedicated to making you feel comfortable, confident, and well-informed at every step of the process.
Make an appointment today for a consultation with Dr. Brian Haas:
If you're considering Bilateral Upper Lid Extended Ptosis Surgery with Bilateral Lower Lid Blepharoplasty, we invite you to schedule a consultation with Dr. Haas. Take the first step towards a more vibrant, youthful you by contacting Boutique Eye Orlando today.
Thank you for joining us on this exploration of cosmetic eyelid surgery at Boutique Eye Orlando. Stay tuned for more insights, tips, and inspiring stories related to enhancing your natural beauty and confidence.